Over the years, I've designed and built a number of websites — including the one you are seeing right now. Here is a catalog of some of my favorite ones.
The website when I joined Zeta Psi was fairly complicated. Just before moving out of the house, I redesigned it to be ultra-minimal, and super fast to navigate.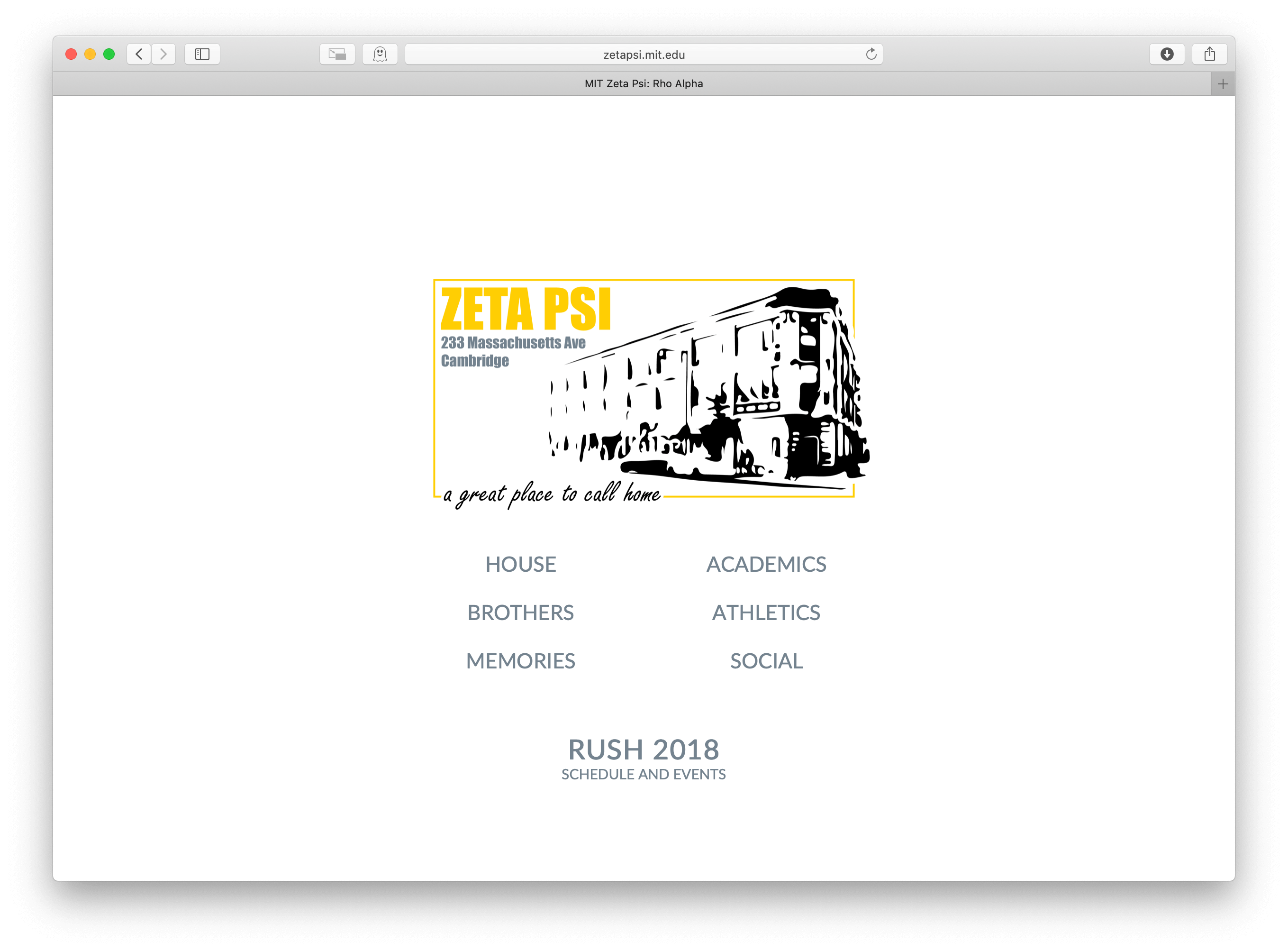 During undergrad, I was a member on the Baker Foundation, a presidential institute committee dedicated to improving the MIT undergraduate experience. I re-designed the website as a "single page" site.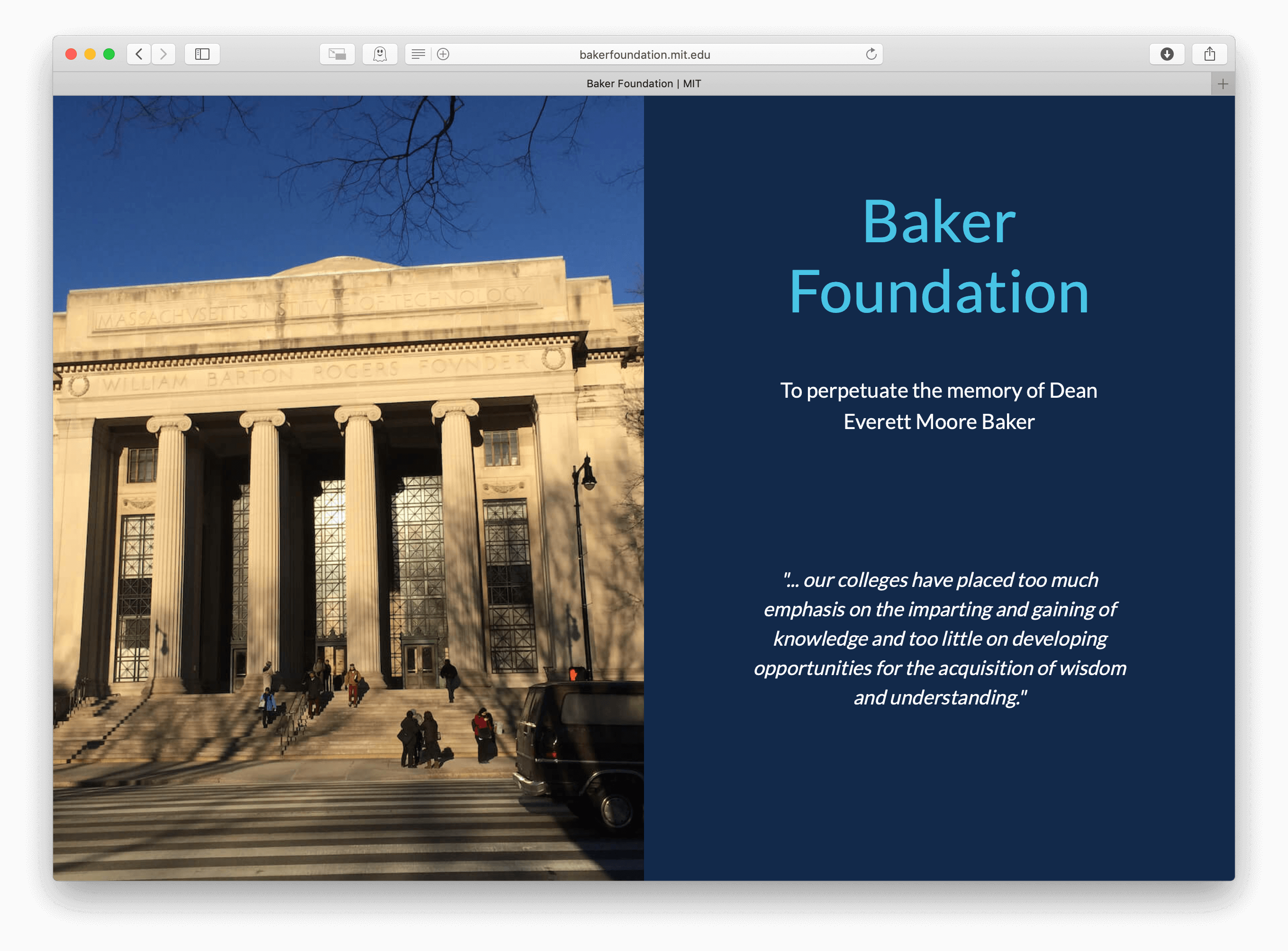 I designed and then re-designed — and then re-designed many more times — the very site you are reading now. Here's what the front page looks like as of February 2019.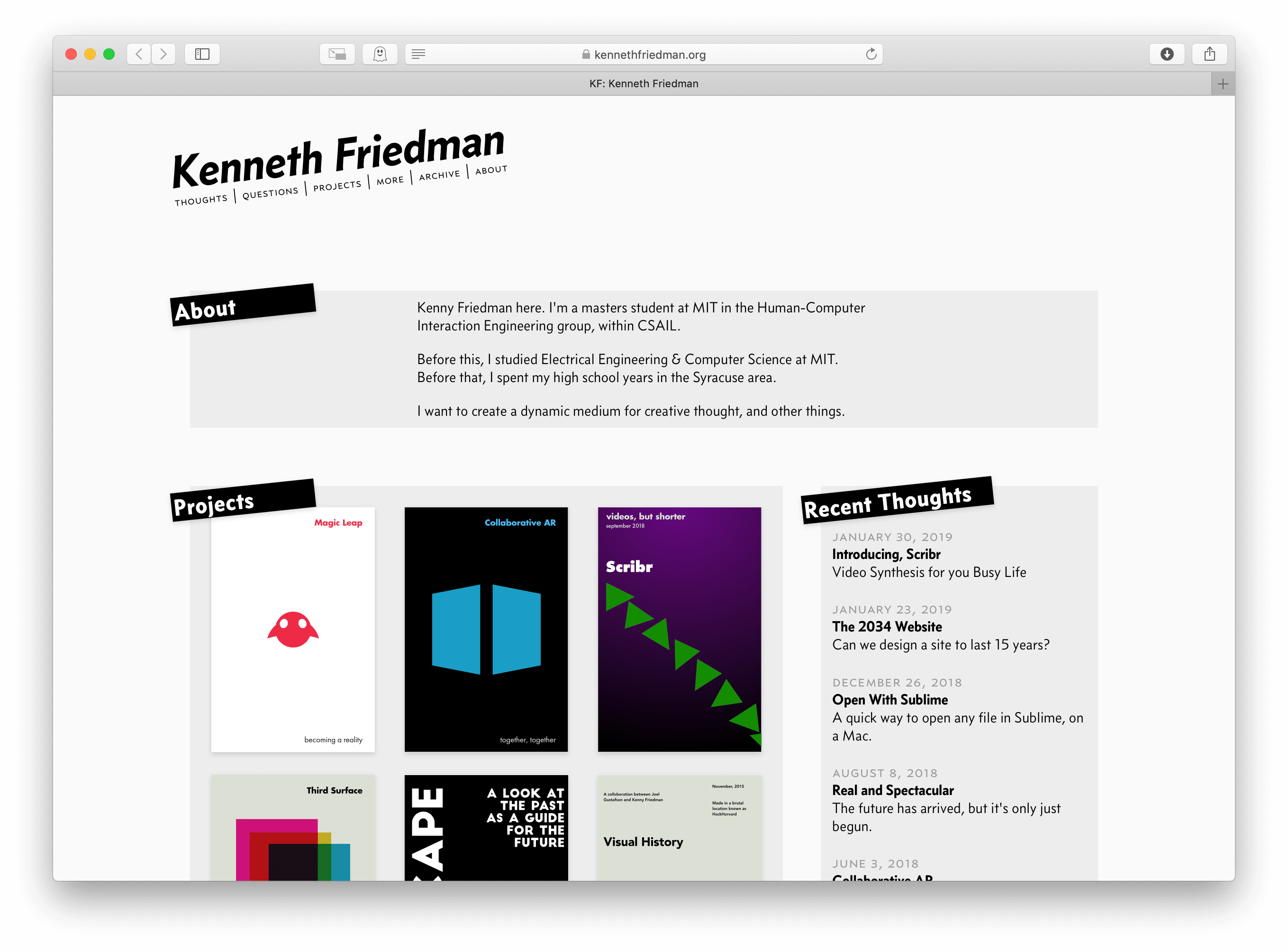 In the fall of 2018 I took How to Make Almost Anything, which required maintaining a personal project page. I made an "edge of a box" site, using pure CSS transforms.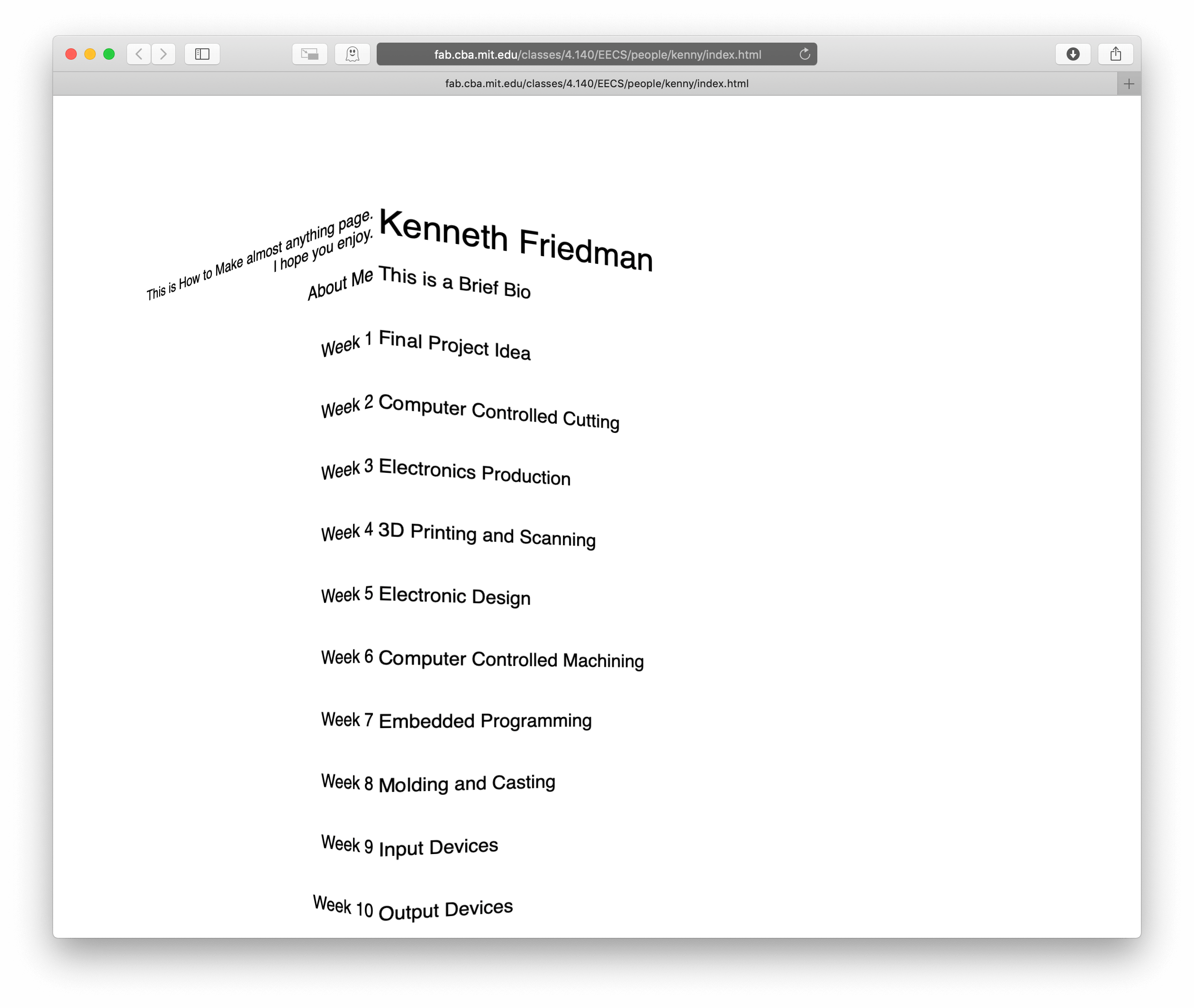 After TA-ing 6.UAT for many semesters, I completely re-wrote the 15 year old website from scratch in Fall of 2018. This was by far the biggest web-dev project I've done, and I hope the site lasts another 15 years.